Quality Process
Wayne Wire Cloth Products, Inc. maintains quality processes to ensure compliance to its Quality Management Systems at all divisions. All clauses of ISO 9001, AS9100, NADCAP and Statutory and Regulatory requirements are addressed.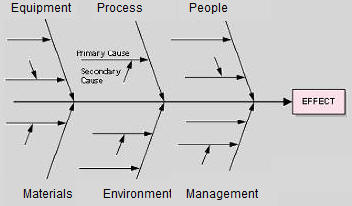 ISO 9001:2015 and AS9100D require as part of a Quality Management System:
Control of Documented Information

Internal Audits

Control of Nonconforming Product

Corrective & Preventive Action

Continual Improvement
Document control is addressed and full review of new documents, existing documents and requirements are undertaken to ensure only current revisions are employed. Records that are required and generated are protected and stored per time requirements according to customer requirements, regulatory, flight safety, QMS requirements and other identified requirements.

Management Commitment focuses on our customer needs and satisfaction along with our Quality Policy. Management commitment to improvement of systems and resources provides continuing review and analysis for improvement in processes used. Training and Qualification is paramount to WWCPI. Employees are fully trained and where WWCPI determines additional training is required or beneficial, it is undertaken. Wayne Wire Cloth Products, Inc. undertakes Product Realization with full planning using various tools such as APQP, PPAP, FMA and other AIAG processes.

Audits
Audits of each manufacturing process are undertaken according to the complexity of the process involved. Audits are performed a minimum of once a year. Registrar audits are employed to maintain certifications to QMS Systems for ISO and AS requirements.
NADCAP audits also maintain certification to required NADCAP processes.

Purchasing and Supplier Requirements
Wayne Wire Cloth Products, Inc. reviews all requirements for material, outside processes, specifications and other requirements as identified before placing a purchase order for goods or services. Necessary requirements are flowed down as required to suppliers. Needed changes are undertaken and purchase order is updated where required before issuance. We ensure all suppliers meet quality management systems standards or compliance with quality system standards. This could be ISO AS9100, NADCAP or customer specific.

Inspection Process
Wayne Wire Cloth Products, Inc. has many Customer self-release authorizations. Working with our customers to obtain self-release status reduces the customer need for incoming inspections and reduce cost.

Wayne Wire Cloth Products, Inc. also employs final inspection to ensure product that needs closer inspection will receive it. We also have final 100 percent inspection of critical specifications. We utilize C=0 for defects.